Do you parent or care for an autistic child, young person or adult? If so, this might be just the opportunity for you! 
Join our FREE monthly course, peer support and Q&A sessions to learn more about autism, parenting strategies & common challenges, and to meet other families living similar lives.
This course will include:
What to look out for if you believe your child may be autistic.

Provide insight into professional language to empower you as a parent or carer.

Practical behaviour, communication, mental and physical well-being advice, strategies and top tips.

Preparing for emergencies, information around schooling, employment and embracing the positives of autism.
Every month we will host a 2 hour session delivered by The Autism Information and Advice Service's trained staff. Please see the below posters for dates and booking information.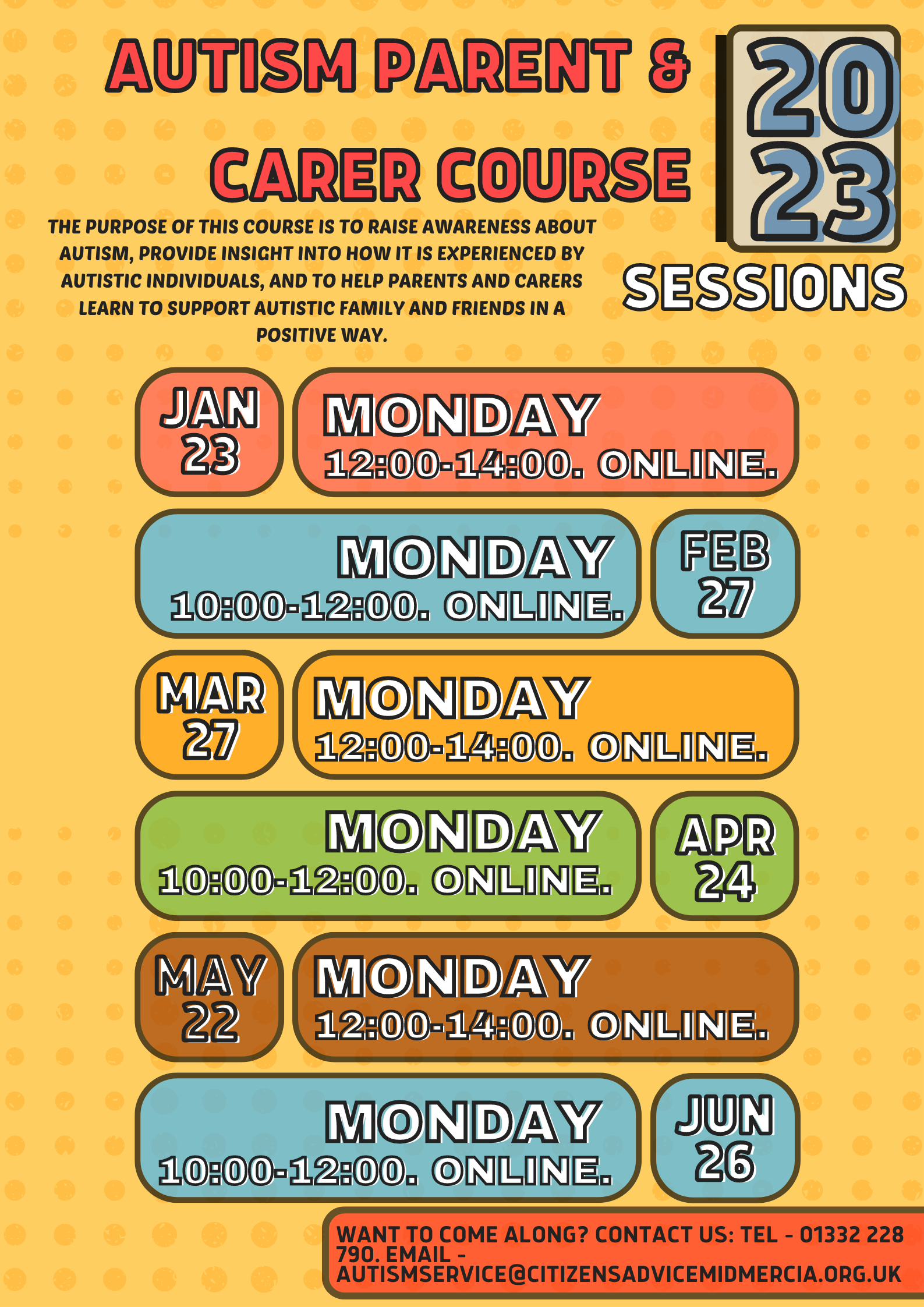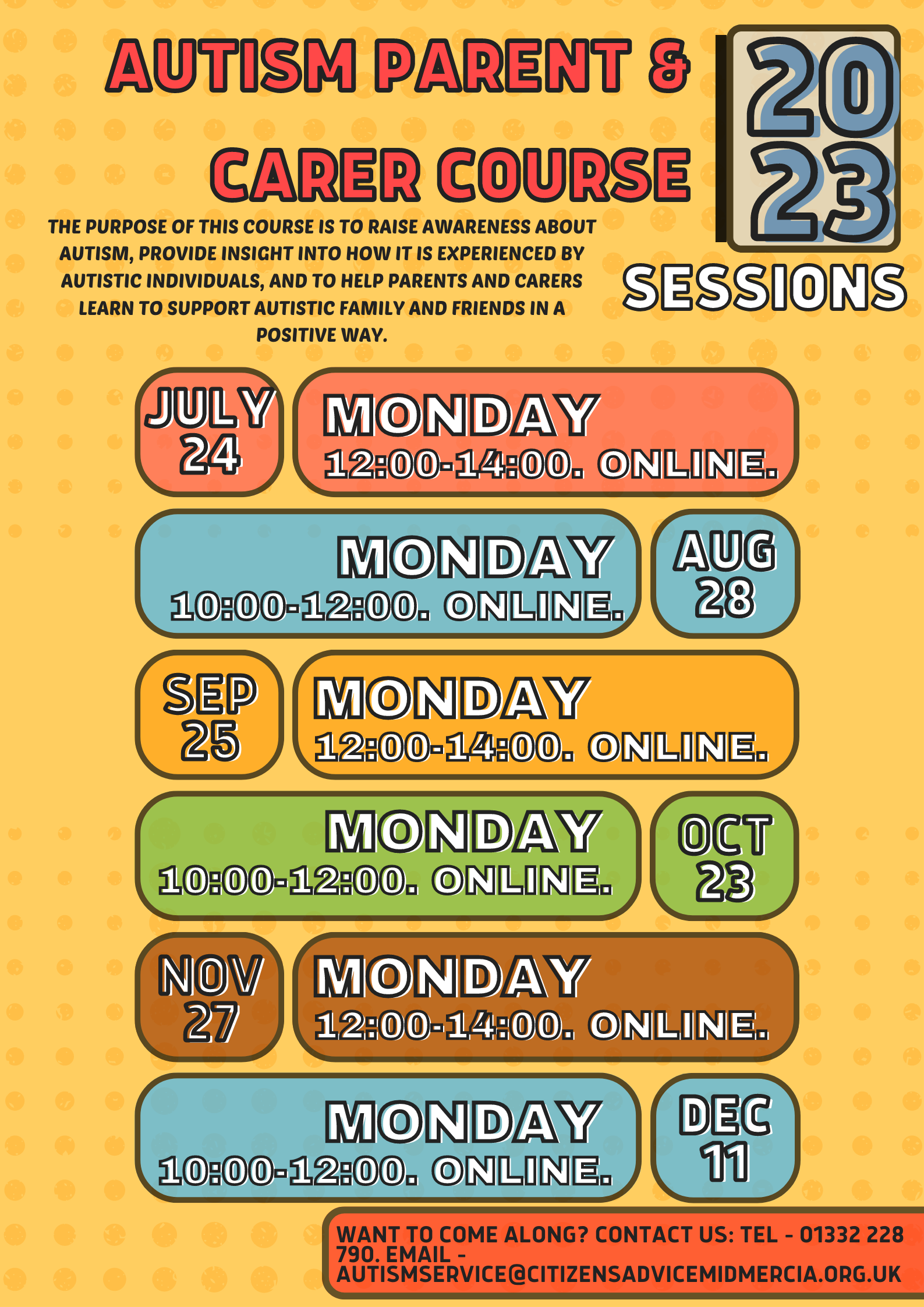 Please telephone us on 01332 228790, or email autismervice@citizensadvicemidmercia.org.uk
if you would like to sign up for one of the sessions.
 Or, alternatively, you can use the following link to book onto a session-